TLDR: It's not enough to post scattered pieces of good content around. Decide on your recurring motive (whatever that is) to build your cohesive voice and personal brand.
I started posting regularly on LinkedIn a few months ago around June to start building my personal brand. I suppose like many of you, I was keen on establishing a strong presence and a bustling community for professional enrichment, networking and well, more business. 😎
It seemed like the LinkedIn Influencers (who weren't already famous) shebang was just starting to pick up earlier this year. To work more efficiently I tried to research some best practices around content creation on LinkedIn, but I couldn't really find articles that were actually practical or granular enough to help me with this journey. They all seemed to give the exact same general tips, which wouldn't help you stand out.
"Put a profile pic"
"Add a nice cover"
"Use a non-generic headline"
"Add more content under your Experience"
"Comment on other people's posts"
"Write a summary that shows your unique perspective"
Well these tips are ok if you're a total LinkedIn noob but most of us in sales, marketing & tech have a good basic profile to start with that has all that. I couldn't find guidance I'd deem as disruptive. So, I started following and analyzing myself the behaviors, content and patterns of self-made LinkedIn influencers, including Sarah Brazier, Shay Rowbottom and Josh Braun.
Beyond their great content and consistency (which is THE key), there is another critical element they all have in common. That is – their content has clear context. Here's how I define it:
Sarah was an actress for years before she became a star sales rep at Gong and a LinkedIn figure. In her popular posts, she combines savvy sales lessons she learns on the go, along with entertaining, self-bashing gracious blunders that make you crack and feel a warm fuzzy feeling inside. Her posts both provide great professional value to her sales following and storytelling that uses language and slang adeptly. 🎭
Shay, with just over 400k LinkedIn followers (I know right?! 🤯) was able to build a very solid marketing agency focusing on LinkedIn video content strategy and video coaching. Her recurring motive is combining practical advice for LinkedIn video content as well as really personal, authentic and vulnerable stories on her journey, healing, family and growth.
Josh, who I consider an innovative sales development guru (if you're in sales- do yourself a favor and listen to him), mostly shares status-quo challenging sales advice and actionable, copy-paste kind of sales scripts and tactics. He's sharp, to the point and his content has 0 fluff.
You see, there are many people that share good scattered content around, but each post has a totally different tone, topic, style, format and voice. That's a problem. As a reader you don't follow any cohesive line and it's hard to feel like you're getting familiar or hooked onto their content. You just don't know what to expect as they keep changing direction.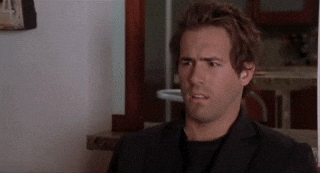 And think about yourself as a consumer. What do we generally feel more attached to, a department store that sells everything and you can get lost in, or a temple kind of niche store like Nike, Apple and Sephora? B2C brands spend huge budgets and time on perfecting their brand voice, which is their context really, a cohesive recurring motive with the aim of evoking closeness, intimacy.
Coca Cola for instance is all about happiness, that's their context. You see that in most if not all their ads and communication.
BMW is about the highest quality mechanical standards, businss-y elegance and dominance.
Armani's recurring essence is mystery, dark color motives, elegance and subtle glamour.
The same logic applies to your content strategy. Your readers are the consumers of your content. Before you start posting on LinkedIn, purposefully decide first on YOUR context.
What feelings, thoughts and sensations do you want to typically evoke in your reader? What personality, style or unique point of view will lead your content strategy? What specific areas will your content discuss? Don't operate like a buffet that serves everything. Pick a niche, pick a motive and become its authority.
It doesn't mean you'll need to harshly limit yourself with content, format, style or anything else. No. But it means that most of your content would follow a certain recurring motive and framework which will educate your readers on your voice. You're simply putting a frame to your art.
Are you going to mostly be entertaining and share life lessons through funny, embarrassing and heartwarming stories?
Are you mostly going to curate content from innovative tech leaders, shooting short videos outdoors?
Are you mostly going to give easy to follow, simple language professional advice in your field?
Are you going to mostly post punchy short text and videos?
Are you going to mostly share two-sentence statistics and a related question to your community?
Your context could be anything from format, length, tone, topic, industry, insight niche etc. No, you don't have to always post following a rigid framework you picked. But if most your posts will follow it- you will build your personal brand much quicker. Your readers will see your name pop up and the familiar undertone, the context will make it easier for them to connect, reconnect and engage with you.
People engage more with what's familiar – make your name elicit this comforting, intimate sensation on a regular basis.